Currently our hotel phone lines are down. Please call 1(506) 625-2168 for assistance.
Fort Providence, Crossroads of the Mackenzie
The Snowshoe Inn is located on the banks of the Mackenzie River in Fort Providence, a community of 900 residents that lies just west of the Mackenzie Bison Sanctuary. We have 35 rooms, some with kitchen facilities, and all have satellite television and internet access. The restaurant, dining room & lounge are located directly across the street from the Inn. While you are staying at the Snowshoe, be sure to visit the gift shop. You will find an excellent selection of moose hair tuftings, porcupine quill work, prints and other arts & crafts by area artists.
Rooms and Suites
Select one of our comfortable rooms for your stay in Fort Providence. All rooms are equipped with flat screen TVs and access to over 100 channels. Wifi access is also available for an extra fee. Request a riverside room when booking and enjoy the view!
Meetings and Events
Fort Providence is an ideal central location in the Deh Cho region for conferences, annual general meetings or gatherings of any kind. The Snowshoe Inn has the facilities to accommodate up to 120 participants. Catering is available for all meeting rooms.
Due to limited availability, please call (867) 699-3511 to book a room.
Long Term Rentals
The Snowshoe Inn is pleased to offer accommodations for guests who plan to stay a few months or longer. We have 2-bedroom and 3-bedroom units, with 9 rental properties in total. All units are within walking distance to the school, health centre, grocery store and other amenities. Contact us for more information.

Restaurant and Cafe
Our restaurant is located just a few short steps from the hotel. We are open daily and offer a full menu, including an All-Day Breakfast, our signature Snowshoe Burger, a variety of pizzas and salads and more! It also happens to be the town's most popular café, so feel free to drop in for a coffee and meet the locals.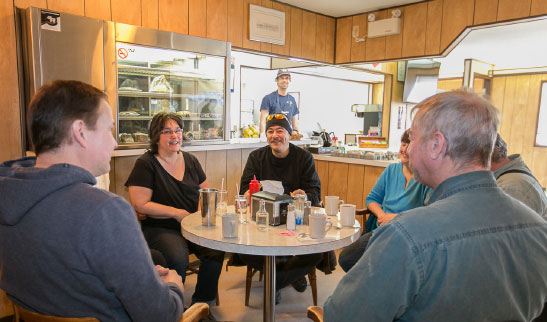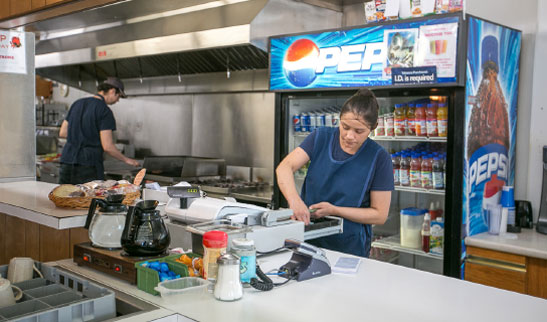 Cocktail Lounge
Our lounge bar is in the same building as the restaurant, just across the road from the hotel. We are open Monday through Saturday. Drop by for a refreshment, a game of pool or to watch your favourite sport on TV. Live music is often a feature on the weekend.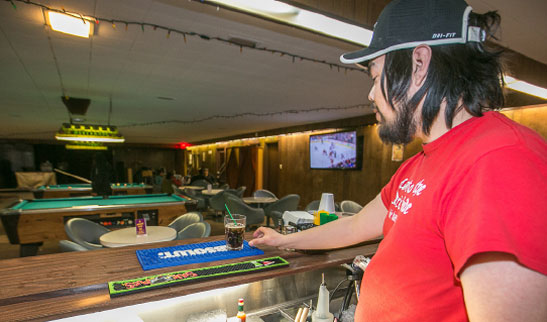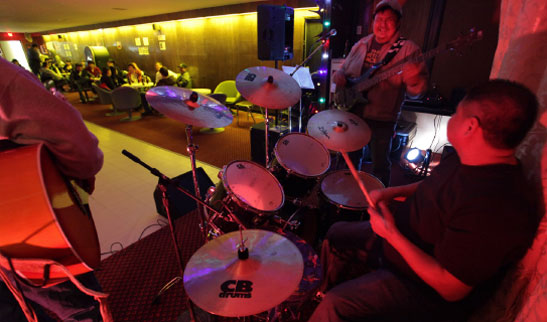 Gift Shop
Dating back over 50 years, Snowshoe Arts and Craft has long been a key piece of our company's history and features an impressive collection by northern artists, including many artists from Fort Providence.